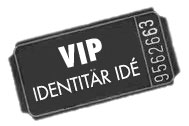 VIP ticket to Identitarian Ideas (Identitär Idé) IX: Conference in Stockholm on February 25th
Note: Tickets cannot be bought together with other products in our store.  Also, the phone number you enter during checkout must be a mobile phone number.
VIP ticket to Identitarian Ideas IX, a conference arranged by the Scandinavian think tank Motpol. The conference takes place in Stockholm, Sweden, on February 25th, 2017. The program will end at approximately midnight.
Since this will most likely be the most important AltRight event in Europe — and possibly the World — in 2017, we urge you to get your tickets now not to miss out (we have set a limit of attendants at 300), as well as pre-purchase the English edition of his book.
Name-tags will be available on location, with a name or handle of your choice, as well as signifying your VIP, Super-VIP or God-Emperor status.
The event will be live-streamed by Red Ice TV, and at least two prominent podcasts will have live broadcasts from the conference.
Let us join forces and take another important step towards Making Europe Great Again.
List of speakers:
Lana Lokteff – Lana was born of Russian American ancestry. She is the host of Radio 3Fourteen and contributes political/social commentary in the form of articles and videos.
Matthew Forney – Author, journalist, radio host and regular Right On contributor.
RamZPaul – YouTube phenomenon, speaker, and one of the most popular video bloggers of the real right.
Ruuben Kaalep – Leader of Blue Awakening, youth movement of the Conservative People's Party of Estonia.
Dan Eriksson – Chairman of the EU-funded foundation Europa Terra Nostra, and radio host of the popular Swedish podcast Motgift.
Constantin von Hoffmeister – Writer, poet and pan-European visionary.
Jonas De Geer – Author, former editor of the Swedish conservative magazine "Samtidsmagasinet SALT" and radio host of the podcasts Motgift as well as Right On Radio.
Jason Reza Jorjani – Iranian-American PhD in philosophy, Editor-in-Chief of Arktos, and author of the award-winning Prometheus and Atlas. 
Isac Boman – Author of the newly released book Money Power. Economist, writer and lecturer. Born in the Åland Islands in the middle of the Baltic Sea, he has a broad background ranging from the banking sector, media, politics and NGOs.
Daniel Friberg – CEO and co-founder of Arktos and Editor of Motpol.nu and RightOn.net, as well as author of the bestselling book The Real Right Returns which has so far been published in over ten languages. 
Alexander "@alexstrongmann" Syding – Artist, Engineering Physicist, Musician, Programmer, Metapolitician, Legionnaire Extraordinaire – is an Uppsala-based veteran identitarian currently involved with the Legio Gloria metapolitical project.
John B. Morgan – Director, co-founder, and editor of Arktos, and editor at Counter-Currents, as well as long-time adherent to the New Right and Indo-European traditionalism.
Fredrik Hagberg – Chairman of the Swedish Identitarian activist movement Nordic Youth and popular international speaker.
Magnus Söderman – Popular Swedish speaker, author and radio host of the podcast Motgift.
Henrik Palmgren – Henrik Palmgren was born in Götaland, Sweden, the land of the Goths. He is the founder and Editor-in-Chief of Red Ice, founded in 2003. Henrik is most known as the host of Red Ice Radio and produces all the video content on Red Ice.
"Conrad" / Daniel Frändelöv – Host to the popular Swedish nationalist podcast "Ingrid & Conrad", and one of Sweden's most famous alternative media profiles.
Arla Gryning – The popular Swedish neofolk project will provide us with live music during the evening.
Out of stock
Additional Information
| | |
| --- | --- |
| Location | Stockholm, Sweden |
| Time | 25th of February 2017, 1 PM |

Warning: call_user_func() expects parameter 1 to be a valid callback, no array or string given in /home/arktos/public_html/wp-content/plugins/woocommerce/templates/single-product/tabs/tabs.php on line 43