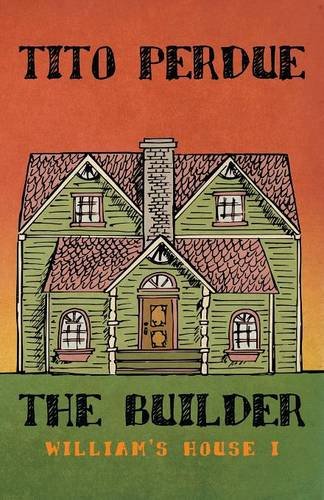 The Builder (William's House, Volume I)
Alabama in the late nineteenth century still labors in the "Age of Mules", an era which demands hard labor for little return. William Pefley is intent on building a legacy amongst what he views as the godless and unworthy people of his county, a legacy of industry and a god-fearing family. In this first volume of the William's House tetralogy, William must court and win the future mother of his children, borrow more money than he ever dreamed existed, and pit his wits against a landscape of blistering heat and shuddering cold. The Builder drops the reader into the world of the Confederate ghost, with preachers, liberated slaves, farmers, and an emerging middle class all fighting for survival against poverty and moral decay. Against a backdrop of Southern poverty in which the wound of the Confederate defeat still burns fiercely, William will have to draw upon every reserve of his resolve, religion, and strength of will to establish himself and his future family, or face losing everything he has worked for.
Tito Perdue was born in 1938 in Chile, the son of an electrical engineer from Alabama who was working there at the time. The family returned to Alabama in 1941. He graduated from the University of Texas in 1961, and spent some time working in New York City, an experience which garnered him his life-long hatred of urban life. Tito has devoted himself full-time to writing since 1983. His first novel, 1991's Lee, received favorable reviews in The New York Times, The Los Angeles Reader, and The New England Review of Books. Since then he has published nine other novels, including Morning Crafts (2013), which was also published by Arktos. In 2015 he was awarded the H. P. Lovecraft Prize for Literature.

Part of series: William's House
Amazon.com Price: $26.65 (as of 31/01/2023 16:56 PST- Details)
Additional information
| | |
| --- | --- |
| Author | Tito Perdue |
| Binding | Paperback |
| ISBN-13 | 978-1-910524-34-3 |
| ISBN-10 | 1910524344 |
| Languages | English |
| Number Of Pages | 278 |
| Product Group | Book |
| Publication Date | 2015-11-05 |
| Publisher | Arktos Media Ltd |