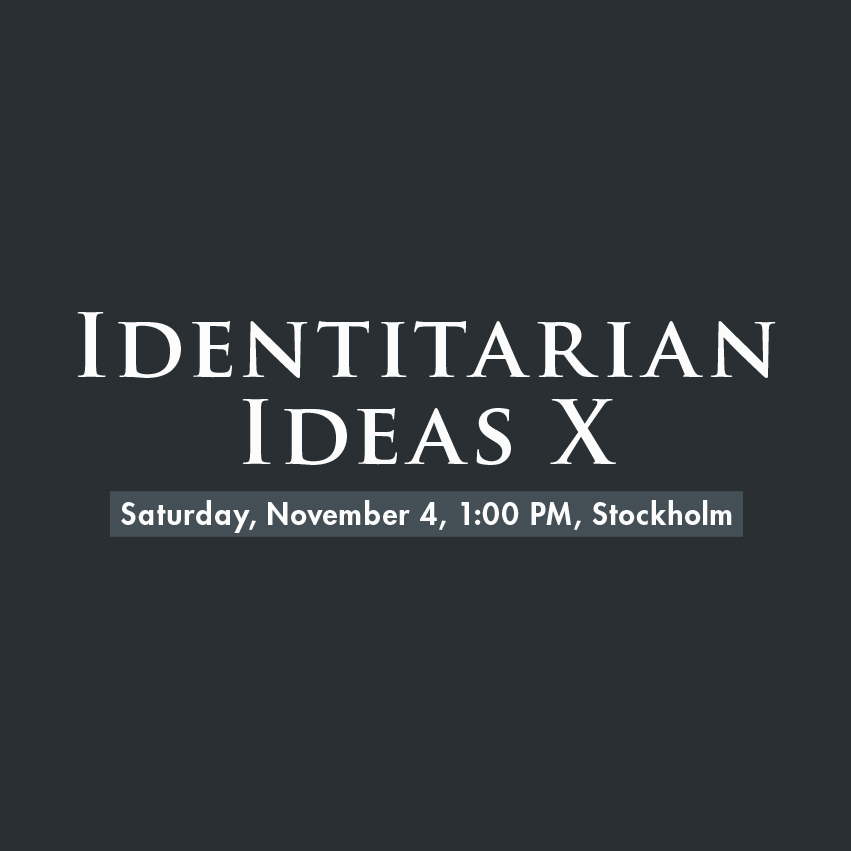 Ticket to Identitarian Ideas (Identitär Idé) X: Conference in Stockholm on November 4th
Announcement from Motpol:
The Identitarian Ideas VIP Conference with Richard Spencer is Postponed
After the Polish Foreign Ministry indirectly threatened to ban Richard Spencer if he attended the upcoming conference in Warsaw along with receiving similar indications from Swedish authorities, not to mention a wide-spread campaign to prevent us from hiring venues in the Stockholm area, Richard Spencer has decided to postpone his trip to Europe. Therefore, we hereby announce our cancellation of the conference in Stockholm that was planned to take place on November 4.
Everyone who has purchased tickets will be issued full refunds during the coming days. For those who have already booked trips to Stockholm, there will be a smaller, more informal social event on Saturday instead, which some of the other planned speakers will attend.
We apologize for this inconvenience. The fact that our opponents fear what we have to say that they stoop to threats of travel bans and extensive sabotage to prevent peaceful conferences is a testament to the power of our message and proves that the alt-right are indeed the only true opposition to the globalist agenda.
In addition to full refunds of the ticket payments, we will also provide those who purchased tickets a promotion code that can be used to get one free month's premium membership at AltRight.com and access to the content behind our soon to be launched paywall. The initial premium content will include a video recording of the speech that Richard Spencer was supposed to deliver at the conferences in Sweden and Poland. The premium section will symbolically launch on Saturday, November 4th.
We will now dedicate the remainder of 2017 to consolidation and improvement of our various projects and brands — and set our sights on preparing Identitarian Ideas 2018 which will be a regular conference with more speakers and an unlimited number of attendees. We thank you for your understanding and hope to see you at Identitarian Ideas 2018!
The Organizers
$0.00
Out of stock
Additional information
| | |
| --- | --- |
| Date and time | November 4th, 13.00 |
| Location | Central Stockholm |