"The Dharma Manifesto" above all seems to be accessible for "the educated man in the street", the studied everyman. As intimated I don't think that the manifesto's unbending stance against Christianity is fruitful in every aspect but other than that I welcome this book, among other things giving the traditionalist phalanx a sorely needed spiritual reinforcement.
[T]he best primer for Dugin and his thinking available, and succeeds in challenging its reader. In a time when conventional ways of thinking about identity are accomplishing very little, this Russian author offers a new paradigm for identity and physical survival of those loyal to their Western identity.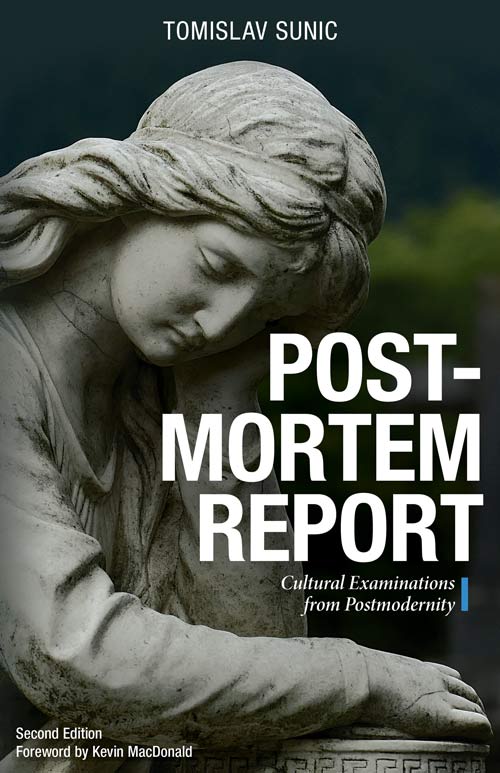 Dr. Sunic has served as a professor of political science in the US, and as a Croatian diplomat. His most recent book is Postmortem Report, a [244]-page collection of essays that critically examines the postwar Western liberal-democratic order.